Pavilion Energy Acquires Iberdrola's Portfolio of LNG Assets
Strengthens global LNG trading and supply
 
Deepens market access and regasification capacity in Europe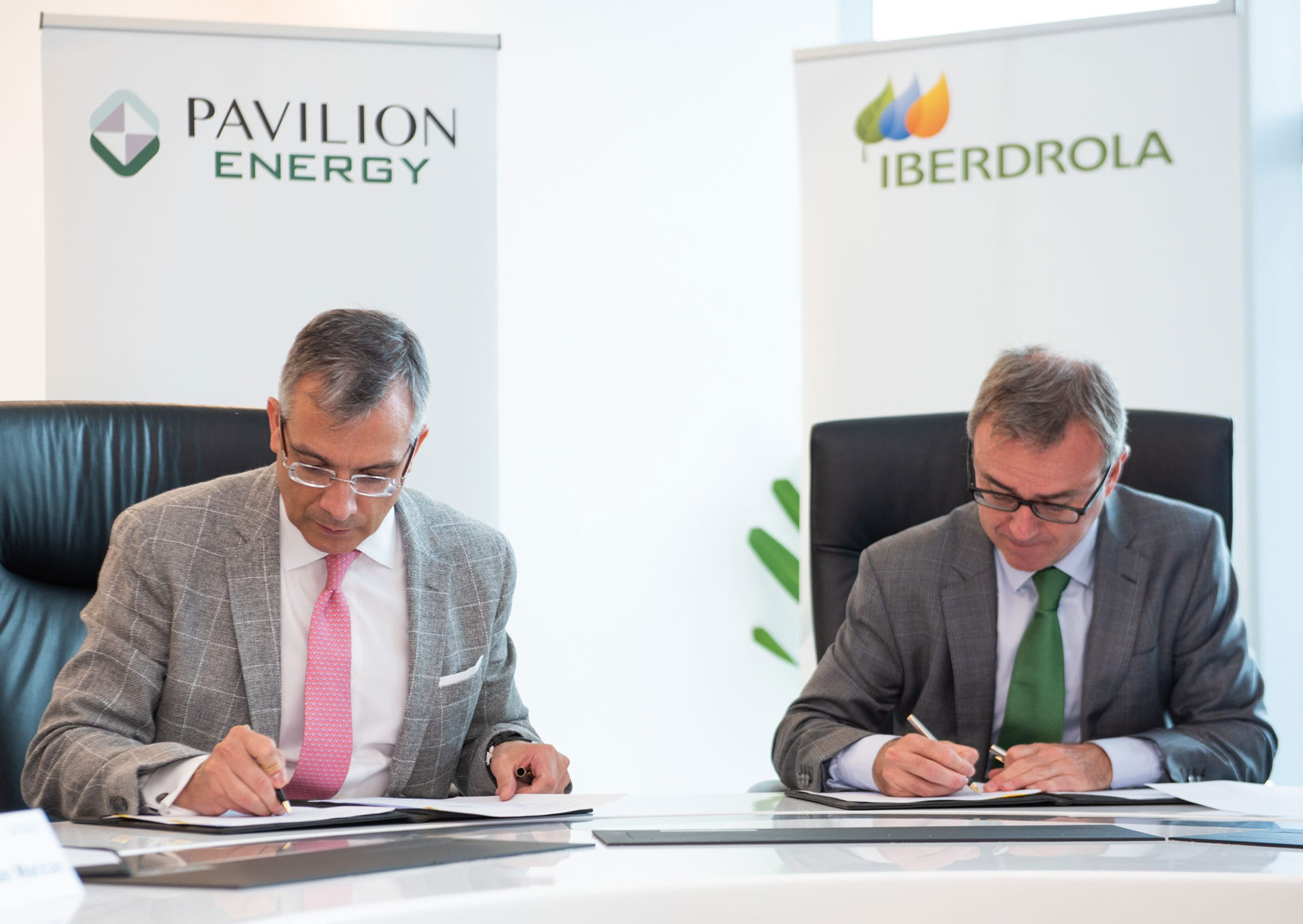 Pavilion Energy Pte Ltd today announces it has entered into an agreement to purchase the portfolio of LNG assets of Spanish global energy leader, Iberdrola1.
The portfolio comprises about 4 mtpa of Iberdrola's long-term sale and supply LNG contracts. It also includes long-term regasification of approximately 2 mtpa at the Grain LNG terminal (UK), regasification access in Spain and the Spanish-France border pipeline capacity, as well as the time-charter of a newbuild MEGI LNG vessel. In a related transaction, both parties have concluded a gas sales agreement for Pavilion Energy to supply natural gas in Spain to Iberdrola Generación Espana.
"Building on Pavilion Energy's success in Singapore and in the Asia-Pacific Basin, this acquisition brings us a portfolio of prime assets primarily in Europe and the Atlantic Basin. The combined portfolio achieves global reach with the scale and flexibility required to outperform," said Mr Frédéric H. Barnaud, Group Chief Executive Officer of Pavilion Energy. "Today is a critical step towards our vision to be a leading global LNG player, leveraging our LNG portfolio with deep access to strategic gas markets in Singapore, Spain, and the UK, combined with sophisticated optimisation and risk management skills."
As a supplier of one-third of Singapore's downstream natural gas demand, Pavilion Energy has been an ardent advocate of natural gas as a cleaner fuel for power generation, industrial use, and as bunkering fuel. This strategic transaction will enable Pavilion Energy to play a greater role in energy transition as well as to offer competitive solutions to our customers and suppliers.
Pavilion Energy is a key contributor in making Singapore the Asian LNG hub and also promoting market transparency and liquidity. In parallel to its portfolio growth, Pavilion Energy has become a provider of liquidity to financial LNG and gas indexes, and a reliable partner for energy risk management and hedging solutions across the industry.
The acquisition was entered into by Pavilion Energy Trading & Supply Pte Ltd, a wholly-owned subsidiary of Pavilion Energy. The closing of this transaction will take place on 1 January 2020.
1 About Iberdrola
Iberdrola is a global energy leader, the number one producer of wind power, and one of the world's biggest electricity utilities by market capitalisation. The group is present in numerous countries and supplies energy to over 100 million people mainly in Spain, the United Kingdom (Scottish Power), the USA (AVANGRID), Brazil (Neoenergia) and Mexico. With a workforce of 34,000 and assets in excess of Euros 113 billion, it posted revenues of 35.0759 billion euros and a net profit of 3.014 billion euros in 2018. Iberdrola is leading the transition towards a sustainable energy model through investments in renewable energy, smart grids, large-scale energy storage and digital transformation, offering the most advanced products and services to its customers. Thanks to its commitment to clean energy, Iberdrola is one of the companies with the lowest emissions and an international benchmark for its contribution to the fight against climate change and for sustainability.