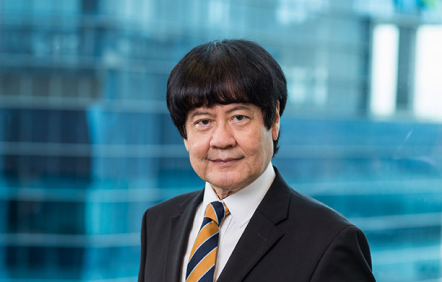 Mr Goh Yong Siang is a Director of Pavilion Energy.

He is also Managing Director of Stratagem Group Pte Ltd. He was a Senior Managing Director in Temasek International from 2006 to 2013, as Head of Strategic Relations and Corporate Affairs, Head of Australia and New Zealand Markets and Co-Head of Organisation and Leadership. Prior to this, he was in private equity in Dallas, Texas from 1999 to 2005. He retired as Chief of the Singapore Air Force in 1998. He was a fighter pilot and flew the Hunter, F5 and F16.
He was awarded the Public Administration Medal (Gold), the Indonesian Air Force Medal, the Knight Grand Cross of the Crown of Thailand, the Yellow Grand Cordon of the Resplendent Banner of Taiwan and the Legion of Honour (France).

Mr Goh holds a BA from the National University of Singapore and has attended the Leaders in Administration Programme at the Singapore Civil Service College, and the Advanced Management Programme in Harvard Business School.