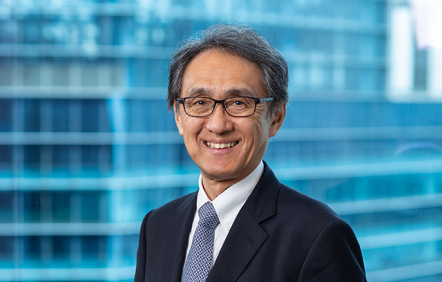 summary
Pavilion Energy Trading & Supply
Mr Jun Yanai is a Director of Pavilion Energy Trading & Supply.

He is also the Corporate Advisor at Mitsubishi Corporation and Director of INPEX Corporation.

Mr Yanai has a distinguished career spanning over 40 years in the energy industry with Mitsubishi Corporation. He was formerly a Member of the Board and the Senior Executive Vice President of Mitsubishi Corporation, as well as the Group CEO of Mitsubishi Corporation's Energy Business Group.
He began his career with Mitsubishi Corporation in 1973 when he joined the Industrial Machinery Department. Following that, Mr Yanai spent several years in the Crude Oil Department before taking on a Corporate Planning role at Mitsubishi Corporation.

Mr Yanai graduated from the Waseda University's (Tokyo) School of Law, and attended the Université de Caen (France) as well as the École des hautes études commerciales de Paris (France).