Pavilion Energy, Uniper Of Germany To Share LNG Storage Capacity
Singapore (The Business Times)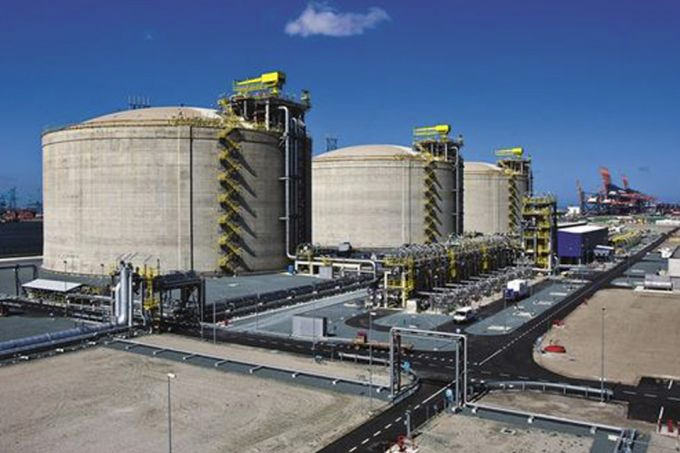 The agreement with Uniper will provide Pavilion Energy access to Gate LNG Terminal in Rotterdam (above) and Grain LNG Terminal in the UK.
Temasek Holdings-owned Pavilion Energy and German utility Uniper have signed an agreement allowing each other to use their respective storage capacity at liquefied natural gas (LNG) terminals.
This means Pavilion Gas, a wholly owned subsidiary of Pavilion Energy, will have access to Gate LNG Terminal in Rotterdam and Grain LNG Terminal in the UK, while Uniper Global Commodities will be able to use the Singapore LNG terminal.
The two-year agreement will strengthen Pavilion's reach to the UK and continental Europe gas markets, said Pavilion Energy chief executive Seah Moong Ming in a speech at an industry conference on Wednesday.
"Europe's demand for LNG is expected to grow as it looks to reducing its reliance on pipe gas," he said. "Access to these markets will also enhance the flexibility within our LNG portfolio and create further optimisation opportunities."
This comes after the group last month signed a storage and reload agreement with Singapore LNG Corporation (SLNG), giving Pavilion the right to use 160,000 cubic metres of storage capacity at the SLNG terminal for two years.
For Dusseldorf-based Uniper, formed last year through a spin-off of E.ON's fossil fuel assets, the agreement will give it access to storage capacity, and therefore trading flexibility, in Asia, which accounts for 70 per cent of LNG demand.
Besides operating about 40 gigawatts of power-generation capacity in Europe and Russia consisting of hydro, gas and coal power plants, Uniper trades power, natural gas, LNG, coal and freight.
It also operates gas storage facilities with a total capacity of 8.5 billion cubic metres in Germany, Austria and the UK.
Said Uniper SE board member Keith Martin: "Combining Pavilion Gas and Uniper's LNG and midstream capabilities provides a way for our respective companies to broaden our portfolios now and in the future through this cooperation."
Both companies plan to cooperate further in different areas of energy trading and in venturing into new markets together, Uniper added.
At the event, Mr Seah also said that Pavilion Energy will bring its first LNG cargo into Singapore either later this year or early next year.
Pavilion Energy and Shell were awarded the licence to import the next tranche of LNG into Singapore in October last year. Each company will have an exclusive franchise of three years, or until it has sold one million tonnes a year of LNG, whichever comes first.