Pavilion Energy, Uniper Of Germany To Share LNG Storage Capacity
Singapore (The Business Times)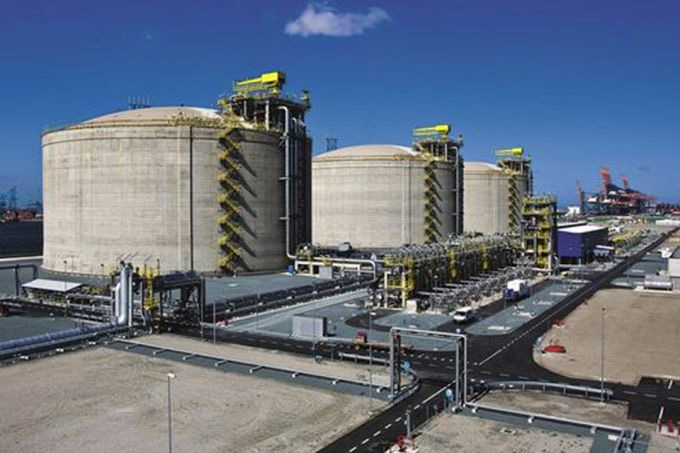 Gate terminal in Rotterdam. Pavilion Energy has signed an agreement for access to LNG terminals in Rotterdam and Britain.PHOTO: GATE TERMINAL
Temasek-backed Pavilion Energy has signed an option swap agreement with German energy company Uniper for access to liquefied natural gas (LNG) terminals in Rotterdam and Britain.
Under the deal, the group's LNG unit Pavilion Gas will be able to gain access to Europe's Gate LNG terminal in Rotterdam, the Netherlands, and the Grain facility east of London under Uniper's user rights, while Uniper will be able to access the SLNG Terminal in Singapore.
This comes after Pavilion Energy last month inked a storage and reload agreement with Singapore LNG Corporation (SLNG) for rights to use 160,000 cu m of tank capacity at the terminal in Jurong Island on a segregated basis.
Pavilion chief executive Seah Moon Ming told an industry summit yesterday that the agreement with Uniper will strengthen Pavilion Gas' reach to the British and continental European gas markets.
"Europe's demand for LNG is expected to grow as it looks to reducing its reliance on piped gas," he said in a keynote speech at the CWC LNG Asia-Pacific Summit at the Grand Hyatt Singapore.
"Access to these markets will also enhance the flexibility within our LNG portfolio and create further optimisation opportunities."
Mr Seah added that Pavilion Gas is set to bring its first LNG cargo into Singapore later this year or early next year, when the Energy Market Authority issues it with the licence to import the next tranche for the country.
Pavilion Gas, along with Shell, will have the exclusive right to supply LNG to Singapore for three years, or when its imports reach one million tonnes per annum, whichever is earlier.
The firm supplies to more than 30 per cent of industrial users across the power generation, petrochemical, biotechnology, pharmaceutical and manufacturing industries in Singapore.
Within the regional market, Pavilion will continue to see small-scale LNG - in which the gas can be transported and distributed in smaller quantities to hard-to-reach locations where pipelines do not exist - as a "critical component" of its business, noted Mr Seah.
Pavilion Gas entered into a heads of agreement with Indonesia's state-owned PT Perusahaan Listrik Negara and Keppel Offshore & Marine earlier this month to explore opportunities in the development of small-scale LNG distribution in West Indonesia.