Pavilion Energy LNG Bunkering Launch Ceremony: Welcome Address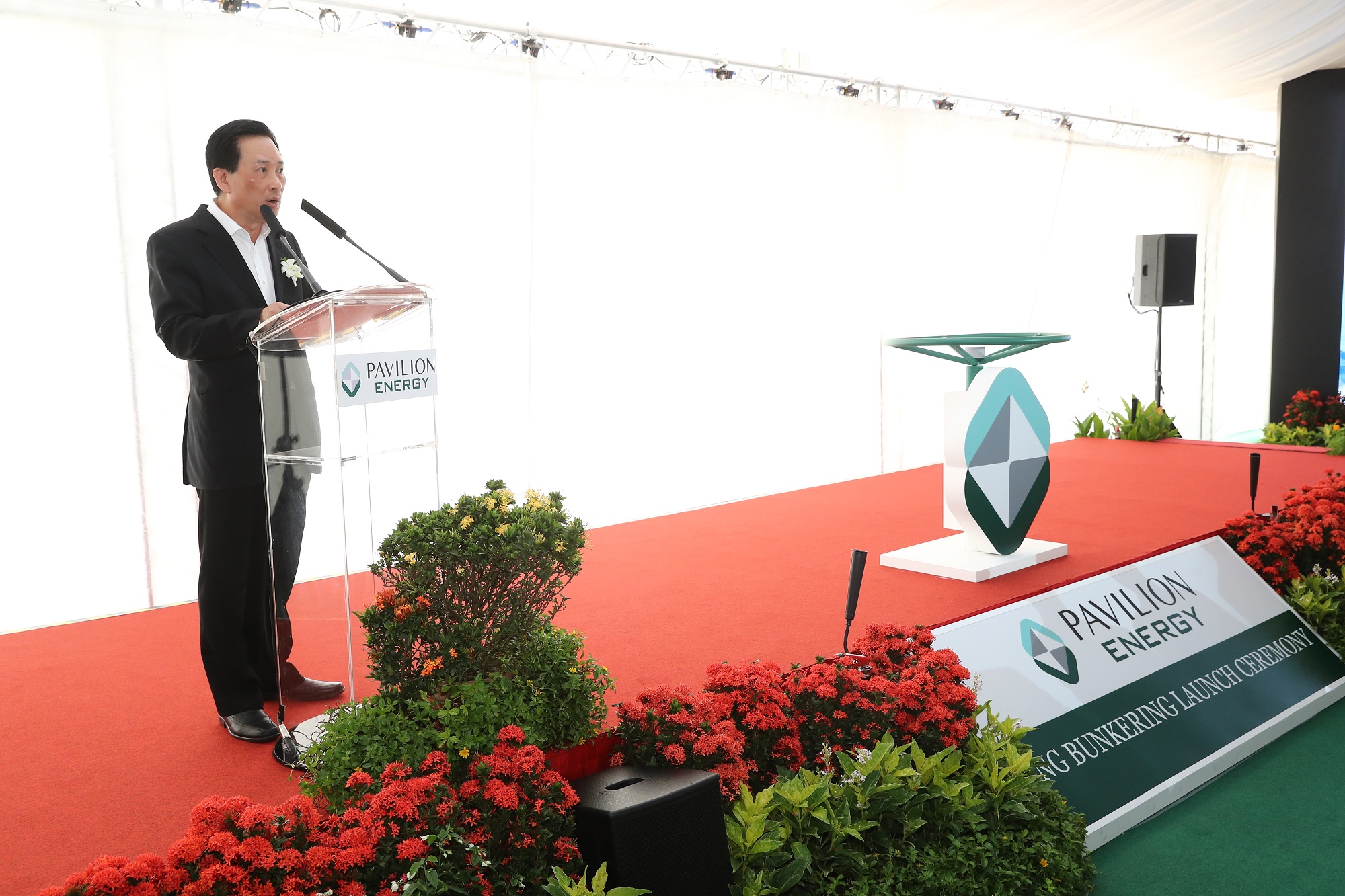 Senior Minister of State for Trade & Industry and National Development, Dr Koh Poh Koon;
Distinguished guests;
Ladies and gentlemen.
A very warm welcome to the LNG bunkering launch ceremony. I am delighted to see key industry partners and players here today to participate in this ceremony.
I would like to specially thank our Guest-of-Honour, Dr Koh, for gracing this ceremony.
Today is a meaningful and important occasion for the LNG bunkering industry in Singapore. In a few minutes, we will be witnessing the first LNG bunkering capability demonstration in Singapore and also in Southeast Asia. This is truly an exciting milestone and an honour for us to be part of a dynamic and fast-growing industry.
Singapore has the world's largest bunkering hub. It is our desire and plan to establish an LNG bunkering ecosystem in Singapore too. Our government has been supportive with its initiatives to make LNG bunkering a reality.
MPA has been active in rolling out comprehensive programmes to prepare Singapore to be LNG bunker ready. This includes the S$12 million support fund for the building of LNG-fuelled vessels. On 12 April, we saw a key development in the launch of Singapore's first LNG truck loading facility by MPA and SLNG.
As a regional LNG company, we see LNG bunkering as a key market for LNG demand growth. While the spotlight has been on growing gas demand particularly in Asia, the market has challenged us to look beyond traditional LNG spaces. Shipping remains the biggest transport polluter in the world. Some of the larger vessels have shown to emit pollutants equivalent to 50 million cars, per vessel. LNG offers a much cleaner and sustainable solution, compared to traditional bunker fuel. If you are not aware, bunker fuel contains 2,000 times more sulphur compared to cars.
The good news is that international agencies have been working towards regulating ship emissions. The 2016 landmark ruling by IMO to impose a sulphur cap of 0.5% (from the current 3.5% global limit) on fuel oil starting 2020, is expected to see a significant impact on the environment. For the LNG industry, this would mean more demand for LNG in fueling ships. In fact, the number of LNG-fuelled and LNG-ready ships has grown to almost 100 vessels, with another 70 expected to come online soon.
Pavilion Energy Singapore (formerly Pavilion Gas) is one of the two LNG bunker supplier licence holders in Singapore. We continue to work on LNG bunker supply and delivery models, in partnership with international players like ExxonMobil and Total. We are also working with Harley Marine, MOL and Mitsui & Co. to jointly participate in MPA's LNG bunkering pilot. And we welcome more opportunities to collaborate with partners in the industry to build a thriving LNG bunkering ecosystem in Singapore and the region.
Moving ahead, the establishment of a robust LNG bunkering ecosystem will add to Singapore's offerings as an Asian LNG hub. Not only can Singapore serve as a physical and financial hub for LNG trading, but also for small-scale LNG and LNG bunkering activities. Vessels will be able to call at the Port of Singapore not only for trade purposes but also for LNG bunkering re-fuelling.
Ladies and gentlemen, this is an exciting prospect. Underpinning this success would be continued collaboration involving stakeholders across governments and private sectors. On that note, I would like to mention that today's capability demonstration would not be possible without the close cooperation and support from key stakeholders in the government and industry, particularly MPA, SCDF, SLNG, PSA and Jurong Port. Today's demonstration involved detailed planning and execution to ensure safe and reliable LNG bunker supply operations, that adhere to TR56, Singapore's first standard for LNG bunkering which was launched just last Friday.
Our team worked tirelessly over the long weekend to get this demonstration ready. Thank you for the hard work. I am pleased to say that Singapore is LNG bunker ready.
Thank you also to all our LNG bunkering partners; and to all our distinguished guests that are present today at this ceremony, thank you for your participation and wonderful support.
Note: As of 1 October 2019, Pavilion Gas has been renamed to Pavilion Energy Singapore.