Pavilion Energy Pioneers Singapore's Commercial Ship-To-Ship LNG Bunkering Capability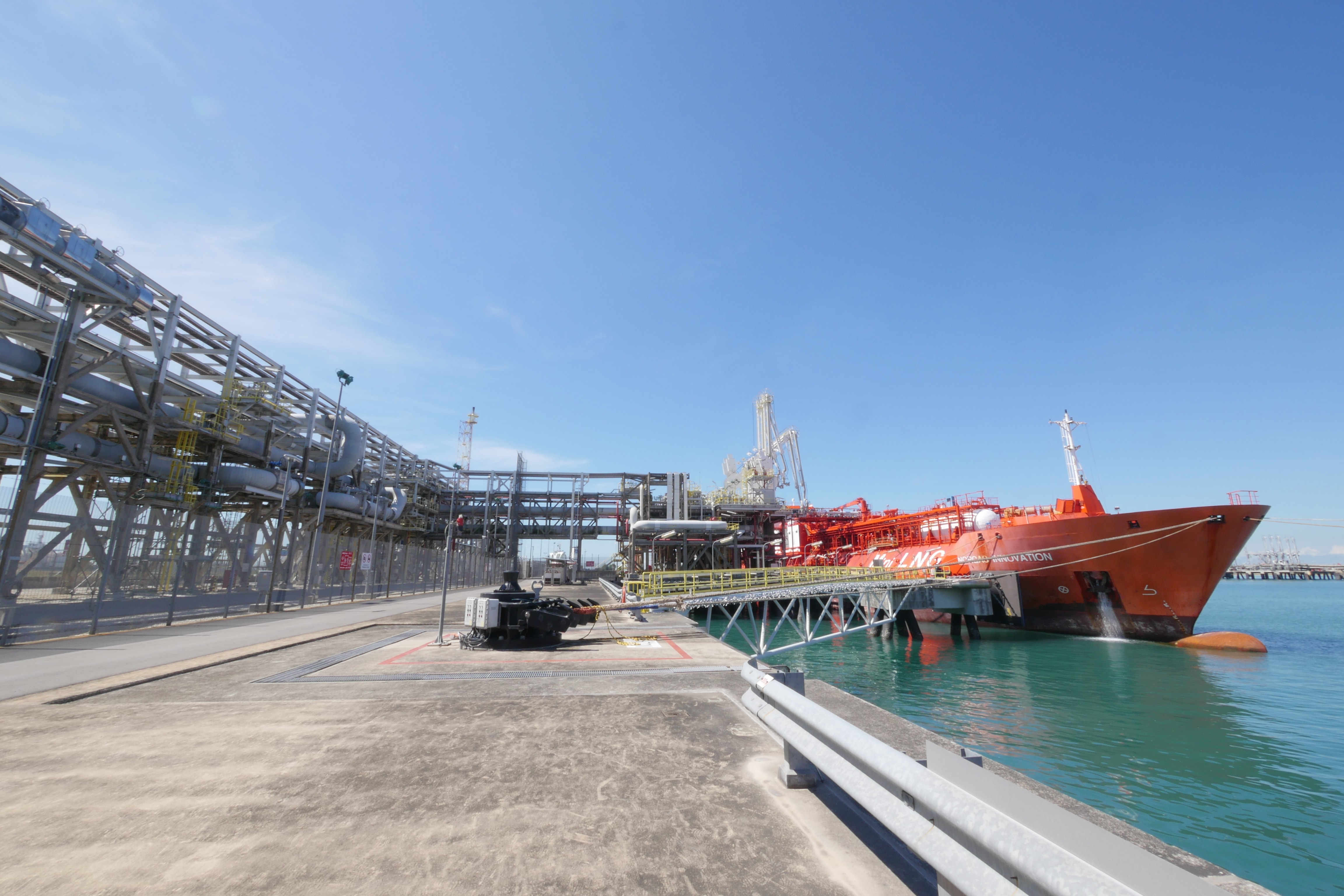 Source: SLNG Corporation
Pavilion Energy has performed the first commercial ship-to-ship LNG bunkering in the Port of Singapore. The operation, the first of such in Singapore, comprised a reload of 2,000m3 of LNG onto a small-scale tanker at the newly-modified Secondary Jetty of the Singapore LNG (SLNG) Terminal, followed by a ship-to-ship transfer to the receiving heavy-lift commercial vessel.
"Pavilion Energy's first commercial ship-to-ship LNG bunkering operations in Singapore demonstrates our strong commitment and capability to deliver a comprehensive suite of LNG bunker supply solutions to Singapore and the region," said Mr. Frédéric H. Barnaud, Group CEO of Pavilion Energy. "We are very pleased to have achieved this shared milestone in close collaboration with the Maritime and Port Authority (MPA) and SLNG Corporation, and with the support from various stakeholders, partners and customers."
Ms Quah Ley Hoon, Chief Executive of MPA, said, "As the world's largest bunkering port, Singapore is committed to provide a range of bunkering solutions to meet the future energy needs of the global shipping industry. We congratulate Pavilion Gas* for completing this ship-to-ship LNG bunkering operation in the Port of Singapore safely and look forward to more of such activities taking place in our Port."
Mr Tan Soo Koong, Chief Executive Officer of Singapore LNG Corporation, said, "SLNG is proud to have played a part in achieving this important milestone. We strongly believe that LNG will become the worldwide fuel of choice for bunkering in the long term, and SLNG is well-positioned to facilitate this development. We are keen to work with all stakeholders and invest in infrastructure as necessary, to help grow LNG bunkering here."
Through its wholly-owned subsidiary, Pavilion Energy Singapore, a licensed LNG bunker supplier in the Port of Singapore, Pavilion Energy is at the forefront of change for cleaner and more responsible solutions with LNG bunkering. Pavilion Energy demonstrated its truck-to-ship bunkering capabilities in 2017, and further expanded its bunker logistics with the charter of its first LNG bunker vessel newbuild in February 2019. The 12,000 m3 GTT Mark III Flex membrane LNG bunker vessel is set for delivery by 2021, and is the largest of its kind set for use in the Port of Singapore to date. With these proven capabilities and global partnerships, Pavilion Energy's customers can look forward to reliable and competitive LNG bunker logistics and supplies that are readily available in Singapore, regionally and globally.
With the insights and experience from this set of operations, Pavilion Energy continues to be a key contributor to the Technical Reference (TR56) for safe, reliable and efficient LNG bunkering operations in the Port of Singapore.
*As of 1 October 2019, Pavilion Gas has been renamed to Pavilion Energy Singapore.