Pavilion Energy and BW Ink Deal for Long-term Charter of Two Singapore-Flagged LNG Newbuilds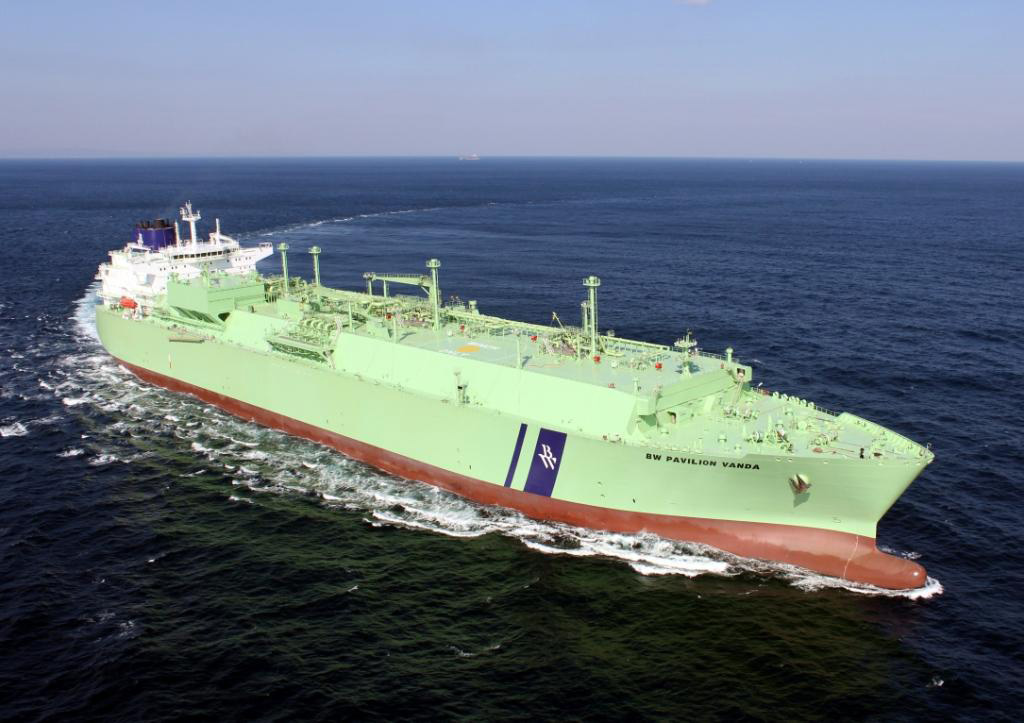 Above: BW Pavilion Vanda, which is on long-term charter to Pavilion Energy
Pavilion Energy has signed an agreement with BW Group (BW) for the long-term charter of two M-type, Electronically Controlled, Gas Injection (MEGI) LNG newbuilds.
The 173,400 m3 vessels are scheduled for delivery between 2019 and 2020, and will be used to enable Pavilion Energy's global portfolio and LNG trading expansion. These carriers will add to Pavilion Energy's existing fleet on water which includes the BW Pavilion Vanda and BW Pavilion Leeara.
Mr Frédéric Barnaud, Group CEO of Pavilion Energy, said, "The long-term charters of these MEGI newbuilds from our long-standing shipping partner BW will strengthen Pavilion Energy's global LNG trading activities, especially on long-haul voyages from Atlantic liquefaction plants to Singapore and Asian markets. This will reinforce our already strong Asian LNG supply and trading strategy to connect markets and supplies regionally and globally."
Ms Yngvil Åsheim, Managing Director of BW LNG, said, "BW remains committed to our partnership with Pavilion Energy, and these charters are important milestones in the growth of our collaboration. The vessel design incorporates BW LNG's many years of LNG experience and we look forward to further serving Pavilion Energy's need for safe and efficient transport of LNG."
MEGI engines are a state-of-the art solution and the cumulation of years of development work on dual-fuel engines. These engines offer higher efficiency and lower carbon emissions, and is an integral part of both companies' efforts towards environmentally sustainable operations. MEGI engines consume less fuel compared to TFDE (Tri Fuel Diesel Engine) vessels. Such savings in consumption translates to a reduction of about 22,300 tons of carbon dioxide emissions per vessel per year. This reduction is the equivalent of the emissions from 4,800 passenger cars in a single year.
In 2014, Pavilion Energy and BW formed a joint venture, BW Pavilion LNG Pte Ltd, to acquire, manage and charter maritime LNG assets, including LNG carriers. The joint venture's fleet includes two Singapore-flagged LNG newbuilds, the BW Pavilion Vanda and the BW Pavilion Leeara, which will both be on long-term charter to Pavilion Energy in 2019.