"Global LNG Supply and LNG Opportunities in Asia" – LNG Supplies for Asian Markets 2014 Speech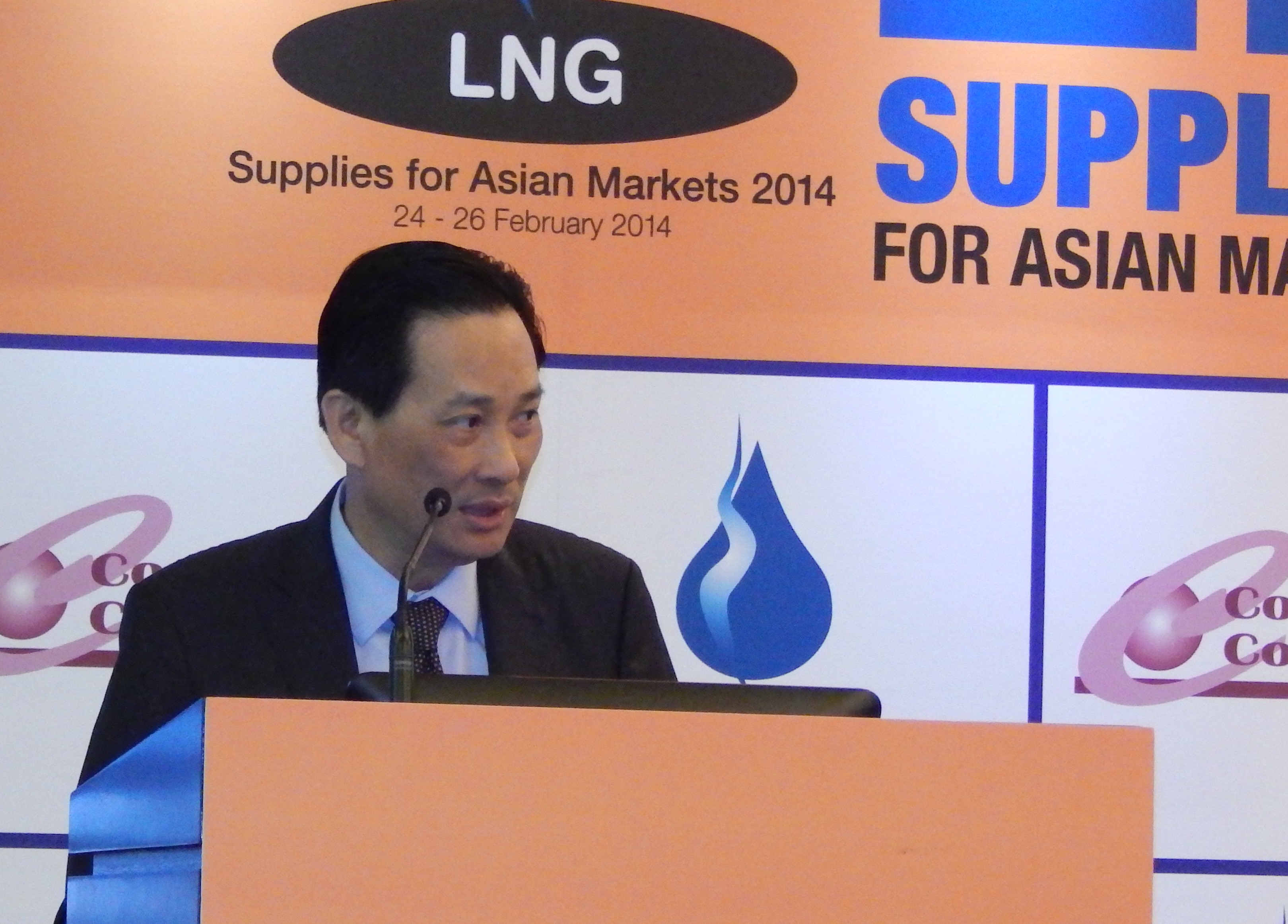 Speech at the LNG Supplies for Asian Markets 2014 Conference by Mr Seah Moon Ming, Group Chief Executive Officer, Pavilion Energy Pte Ltd.
Minister Iswaran, Conference Co-Chairmen Dr Fesharaki & Mr Flower, Distinguished guests, Ladies & gentlemen,
Good morning. Thank you for inviting me to speak at this conference.
The Global LNG Supply
The growing conversations we have about LNG supply and demand are timely. Energy demand will continue to increase, in tandem with the needs of a growing population and urbanisation. While this is the case, not all energy commodities share the same growth rates. The global demand for natural gas is increasing at a faster rate than that of oil. In the 1980s, Asia sourced most of its natural gas within Asia. By 2012, due to increasing natural gas demands in the region, the bulk of Asia's LNG demands had to be met from global LNG supplies.
LNG supply sources have been boosted by recent discoveries across the globe. We are experiencing this with the "shale gas revolution" in North America. In the U.S., unconventional shale gas accounts for about 40% of overall gas production. As this figure grows, the U.S. may become a net gas exporter within the next 3 years. Over the longer-term, more than 200 million tonnes per annum (mtpa) of LNG would be exported out of both the U.S. and Canada. Several large gas players from Japan, Korea and Indonesia have already inked deals for long-term LNG supply from the US to Asia, with several others in discussions. Twenty years from now, the US may become the world's biggest LNG exporter, with most of its production going to Asia Pacific.
Africa has also received renewed attention, with over 500 trillion cubic feet (tcf) of gas discovered in Mozambique, Tanzania, Nigeria, Angola and Ghana. This alone could support Asia's demand for LNG for more than 50 years, based on the current demand. New discoveries in the Mediterranean Sea and East Siberia have also contributed significantly to the global gas supply pool. While traditional supply sources from the Middle East continue to play an important role in the global LNG supply picture, Australia is working its way to challenge Qatar as the leading global LNG exporter. With over 800 trillion cubic feet (tcf) of gas reserves and US$200 billion worth of projects, Australia represents another significant supply center.
Asia is an increasingly important gas market for LNG supplies as the region continues to drive global LNG demand. One may observe the self-reinforcing cycle of LNG demand and LNG supply. More demand in Asia has encouraged more supply into the region. More LNG supply also tends to encourage more LNG demand, and therefore, the use of this greener energy consumption. The cheaper LNG gets, the more we will want to use it, substituting other forms of energy like coal or oil. Ladies and Gentlemen, Asian buyers want a competitive LNG price, in par with the U.S. and European prices. We are looking at a price around US$15 per mmBtu based on today's crude price.
Some global LNG players have responded that there is no such thing as cheap LNG. This debate will continue until we have a better price mechanism and framework to determine an acceptable Asian price.
A Diversified Supply: Creating Options
Today, the wide variety of global LNG supply sources has allowed energy players to build a diversified supply portfolio. Pavilion Energy recognises the benefit of diversity in ensuring supply security and price competitiveness. Since the company started its operations in September last year, we have steadily ramped up the development of a diversified supply portfolio.
In November last year, Pavilion Energy announced the purchase of a working interest in the Tanzanian gas fields. The investment represented a key upstream component of Pavilion Energy's LNG portfolio, and holds great supply potential for Singapore and Asia.
Pavilion Energy is also looking at, and working on long-term supply opportunities from the U.S., Asia-Pacific and the Middle East.
Our strategic supply sources must meet our three-dimensional requirements of geographical diversity, pricing index diversity and tenure diversity. This allows us to be fluid and flexible, and to navigate dynamic demand - supply conditions, swiftly and reliably.
LNG in Asia: Seizing Opportunities
Japan currently remains the largest LNG importer in the world, and consumes over 80 million tonnes per annum (mtpa). In 2012, Japan alone accounted for 37% of global LNG imports. As the fate of its nuclear policy remains unclear in the next two years, we can continue to expect strong LNG demand from Japan. This is also the case for South Korea, the second largest importer of LNG in the world. With South Korea's plans to cut its reliance on nuclear power, its LNG demand levels will remain high. Not surprisingly, major gas exporters have seized the opportunity to channel more supplies into the region. In 2012, up to 65% of Qatar's LNG export was to the Asia-Pacific region.
The demand and supply dynamics for Asia's emerging markets are also expected to have major implications that will be felt beyond the region. Asian countries such as China and India will more than double their share of global energy demand by 2025. China in particular, will shape Asia's LNG demand outlook. China is the world's largest energy consumer. The sheer size of its gas market will make China a significant LNG consumer, by global standards.
In China today, 5% of its electricity is generated from 50 million tonnes per annum (mtpa) of natural gas. If 20% of its electricity is fuelled by natural gas, the demand for natural gas in China will skyrocket to 200 million tonnes per annum (mtpa). This number has not included the natural gas that goes into trucking and bunkering.
Pavilion Energy is keen to work with local China partners to venture into the Chinese market. We see potential in building a robust and reliable LNG infrastructure to drive and support this growth in China and the rest of Asia especially emerging countries. Today, Asia is home to the bulk of the world's regasification capacity, with about 50% of capacity based in North Asia.
Given all these developments, I am confident that there will soon be an Asian LNG Trading Hub. The key ingredients are falling in place. Firstly, Asia has a large network of LNG receiving, storage and regasification terminals. The network is well-connected with multiple trading points for the export and import of LNG cargoes. Secondly, Asia is experiencing a gradual shift from long-term LNG contracts to a more liquid spot market. Thirdly, we see the development of an Asian LNG financial trading index.
Singapore wants to play a key role in the development of an Asian LNG hub. Singapore is strategically located in the Straits of Malacca, where over 50% of global LNG supplies pass through each year. Last year, Singapore commissioned Asia's first multi-user, open-access export and import LNG terminal. Over the next three years, additional storage capacity is expected to come on-stream. Over the years, more companies have also established their trading operations here to tap on the strong ecosystem of trade services in areas such as legal, finance and logistics. In short, Singapore's neutrality, proximity to key markets and strong ecosystem of trade services, has made it attractive for energy companies and global investors in Singapore to capture the dynamic opportunities in the region.
Pavilion Energy is fully supportive of the Singapore government's efforts to unlock Singapore's potential as an Asian LNG Hub. Singapore believes in human capital development and is committed to grow and develop local talent in international trading, which will benefit the industry as a whole. I would like to make special mention of the International Trading Institute, a joint initiative by International Enterprise (IE) Singapore and the Singapore Management University (SMU). This Institute is instrumental in nurturing local talents for global trading.
A Promising Future
The future is certainly exciting for LNG. We have begun to see a more diversified LNG market that is shaped by inter-connected and intertwined supply and demand dynamics, on a global scale. This offers new options and fresh opportunities that will better serve all our stakeholders & communities.
There is a nice Chinese saying from 司马迁 2000 thousand years ago --- 一 花 独 放 不是 春 , 万紫千红 春 满园。The future will be brighter if global LNG players foster a tight-knit collaboration.
Let me now wish you a rewarding time at this conference, with new partnership opportunities and successful endeavors.
Thank you.