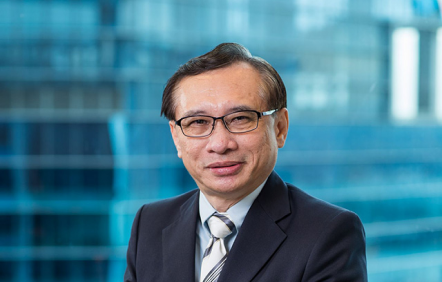 summary
DIRECTOR
Pavilion Energy Trading & Supply
Pavilion Energy Singapore
CHAIRMAN
Pavilion Energy Spain
Mr Tan Suan Swee is a Director of Pavilion Energy Trading & Supply and Pavilion Energy Singapore. He is concurrently the Chairman of Pavilion Energy Spain, a wholly-owned subsidiary of Pavilion Energy.

He is also Managing Director, Investments of Temasek International, overseeing the life sciences and energy sectors. Prior to joining Temasek in January 2003, he was Assistant Managing Director of Singapore's Economic Development Board (EDB). In his 16 years at EDB, he headed the energy and chemical industry clusters, was the founding cluster head of biomedical sciences and led the board's European Operations. He was a principal player in formulating the plans for the development of Jurong Island as a hub for the chemical industry. He was also a key member of the Sembcorp Gas team which concluded the first piped natural gas contract from West Natuna, Indonesia in 1998.
At Temasek, Mr Tan was involved in several investment deals in the energy sector and, in its early days, helped steer the growth of Gas Supply Pte Ltd, Singapore's second piped natural gas contract with Indonesia. He also served on the Board of Directors of Sembcorp Utilities, Sembcorp Gas, Seraya Power, Conoco Phillips Petroleum Singapore Chemicals, PT Chandra Asri Petrochemical and Asean Bintulu Fertilizer.

Mr Tan holds a Bachelor's Degree in Chemical Engineering from the University of Adelaide, South Australia on a Colombo Plan Scholarship and an MBA from the National University of Singapore. He was awarded the Public Administration Medal (Silver) in 2000.