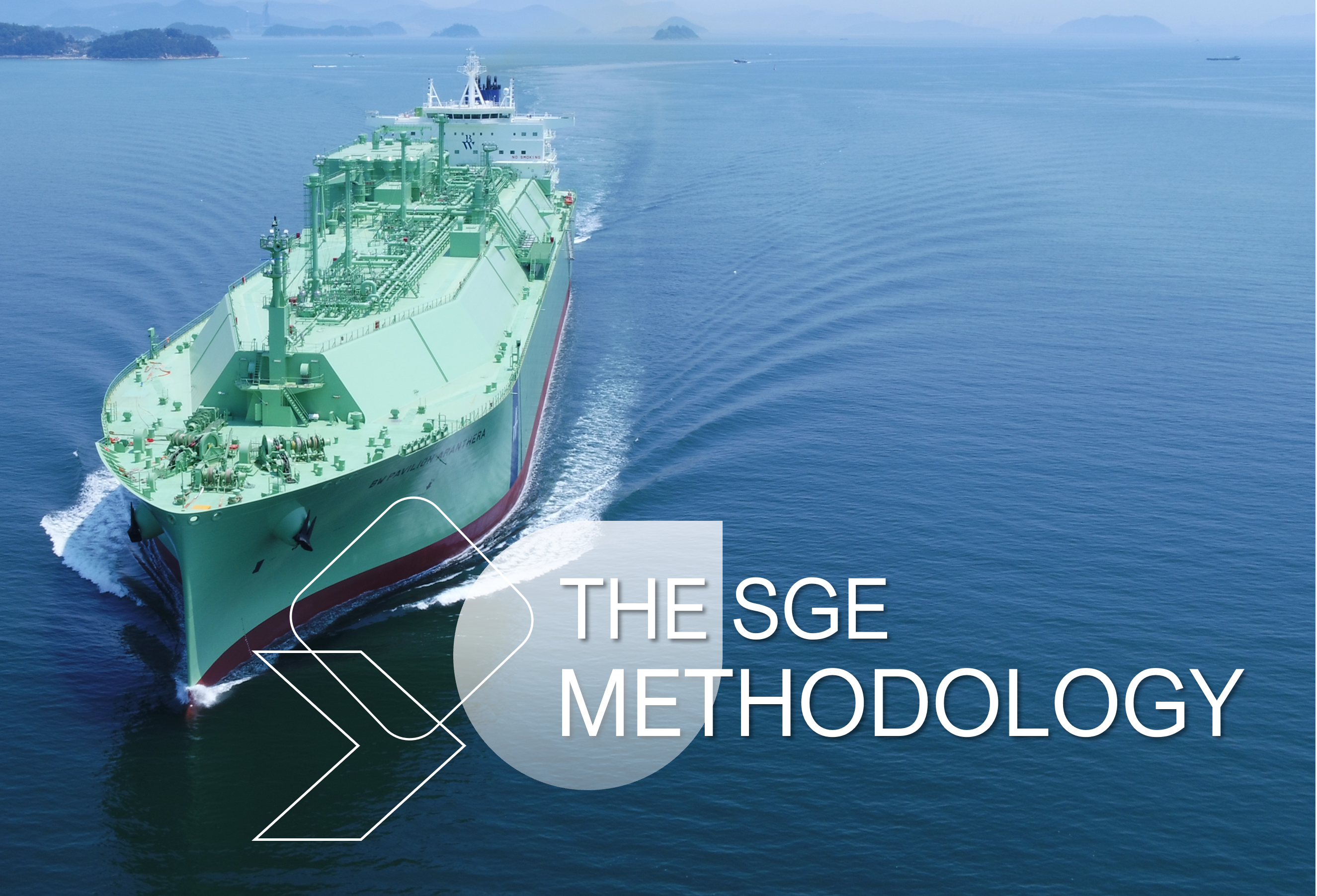 The SGE Methodology
Pavilion Energy has jointly published with QatarEnergy and Chevron, the SGE Methodology, a GHG methodology for LNG.
This is the first published methodology that will be applied to sales and purchase agreements, to produce a statement of greenhouse gas emissions (or 'SGE') for delivered LNG cargoes. Intended for wide adoption, the methodology measures, reports and verifies GHG emissions associated with an LNG cargo from wellhead-to-discharge terminal, based on industry standards.
The SGE methodology sets a strong tone for increased accountability of emissions along the LNG value chain, paving the way for more decarbonisation strategies towards a lower carbon future.