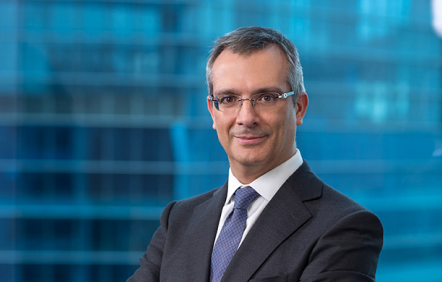 summary
DIRECTOR
Pavilion Energy Spain
Mr Frédéric Barnaud is the Group Chief Executive Officer of Pavilion Energy. He is concurrently a Director of Pavilion Energy Spain, a wholly-owned subsidiary of Pavilion Energy.

Mr Barnaud has 30 years of experience in the oil and gas sector where he worked for major energy companies in various senior roles, which include the establishment and leadership of commercial, trading and shipping businesses in global energy markets. In his current appointment, he spearheaded Pavilion Energy's expansion in global gas and LNG markets and established the company's first Europe presence.

He was previously a member of the Gazprom Marketing & Trading Group (Gazprom M&T) Executive Committee and its Chief Commercial Officer managing the global LNG, Oil/LPG and Shipping business units. Between 2008 and 2017, Mr Barnaud successfully positioned Gazprom M&T as a significant player of the global LNG markets, where he built and led a first-class commercial, operational and trading platform. He promoted Gazprom M&T's presence in Singapore as early as 2009 and was the first chairman of the board of Gazprom Marketing & Trading Singapore Pte Ltd.
Prior to Gazprom M&T, Mr Barnaud was the Global Head of LNG Trading & Shipping for Total SA. While at Total SA and prior to that, Elf Aquitaine, he held responsibilities in a variety of business divisions, including the Gas & Power Division (LNG trading & shipping); the Refining & Marketing Division (wholesales, strategy and business development) as well as the Oil Trading Division (hedging, derivatives and structured trading).

During his career, Mr Barnaud successfully led major international negotiations for LNG liquefaction and/or exports (e.g. Qatar, Russia, UAE, Nigeria, Yemen, Norway) and for LNG sales and/or regasification terminals (e.g. India, Japan, South Korea, China, Taiwan, Mexico, Argentina, Egypt, Pakistan, UK, France). He had also promoted infrastructure-driven projects such as floating liquefaction (Cameroon) and floating storage & regasification units in order to accelerate growth of LNG markets.

Mr Barnaud holds a Master's equivalent from the Ecole Nationale des Ponts et Chaussées in Paris, and was a research fellow at the Oxford Institute for Energy Studies, Oxford University. In 2019, he was named CWC LNG Executive of the Year.